Hungary, Judit Garamvolgyi (GENS '05)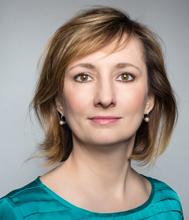 Judit Garamvölgyi (GENS '05) is Alumni Chapter Co-Leader in Budapest, Hungary. She is a corporate professional working in the area of HR IT solutions, organizational development and business transformation.

Why does she volunteer as an Alumni Chapter Leader?

As Alumni Chapter Leader my main purpose is to revive the Budapest alumni chapter and create a lively and active alumni community that works as a supportive, thought- knowledge and expertise sharing network for all of its members. This is a great way to bring content to our chapter and to build a mutually beneficial relationship with our university. As a first step toward this goal I would like to figure out the needs, wants and concerns of my fellow alumni and the upcoming chapter events would be adjusted to these.