Italy, Kaan Kubilay Asar (SOCI '19)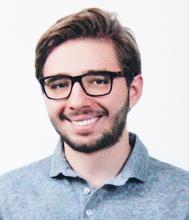 Kaan Kubilay Aşar graduated from CEU in 2019 from the MA program in Sociology and Social Anthropology with Global and Urban Studies specialization. Kaan served as a student representative of Sociology and Social Anthropology department for two years. During his studies, Kaan focused on gentrification and an urban social movement together with their political implications for social justice, city, and recognition.  He has presented his work on urban transformation, cultural consumption, gender and political identity at several conferences in Europe. Kaan has recently strated his second MA in History with Global Cultures curriculum at University of Bologna.
Why does he volunteer for CEU?
I am an open-minded, expressive, and disciplined student and researcher who easily connects with the younger generations. I believe that the life chances and skills that I gained during my studies at CEU would help me better to find, converse, and persuade next generations to study or even work at CEU.