CEU ONE: Reunion Weekend 2018 Program
Join us for three full days of fun and thought-provoking programs during Alumni Reunion Weekend 2018. Reconnect with friends, broaden your horizons, match your wits, party the night away and more. All events are free, however space is limited and preference reserved for gala ticket holders. See below, and RSVP TODAY! 
THURSDAY, MAY 3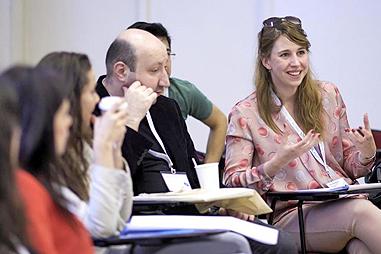 Alumni Leadership Forum
Thursday and Friday 
Two fun days of workshops, conferences and training sessions for the alumni volunteering and making a difference in our global community. See times, details and RSVP today.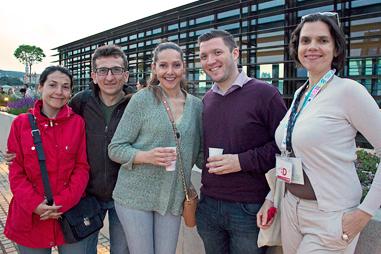 Welcome Evening 
18:00-20:00
Kharkiv Terrace, Nador u 13
Start Reunion Weekend the right way with your friends and classmates at this informal, free mixer on the CEU rooftop. Fun, refreshments, stunning Buda views and more are on offer. RSVP TODAY.
CEU-Branded Items Sale
All Three Days
CEU Nador 15, Estratto cafeteria
Get your own university-branded items, such as hoodies, thermos bottles and more, and show your CEU pride. Sale hours: 
Thurs, May 3 - 18:00-20:00
Fri, May 4- 18:00-20:00
Sat, May 5 - 10:00-11:30
FRIDAY, MAY 4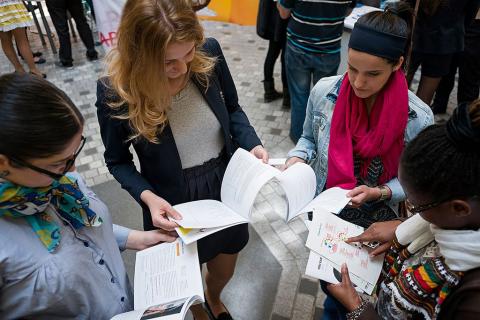 Living Library -- Alumni / Student Career Networking Event
16:30 - 18:00
Nador utca 9, Octagon
Try something new! Join and share your story of personal and professional development with current CEU students! Be one of the Books at our Living Library! Learn more and register here TODAY!
Alumni Coffeehouse
18:00-19:30 
Back by popular demand! Reconnect with your classmates and department facutly at these fun, informal coffee sessions. See below for your department and RSVP contact. More to follow, so check back soon if you don't see yours.
Department of Legal Studies
RSVP to Andrea Völgyes
School of Public Policy
See details and RSVP 
Department of International Relations
"IR Alumni Tearoom"
RSVP to Katalin Hudry-Prodon
See who's going via the Facebook event 
Department of Political Science
Details and RSVP 
Human RightS Initiative (HRSI)
RSVP to Zsófia Viktoria Suba
Department of Economics and Business
Details and RSVP
SATURDAY, MAY 5 
Sustainable Campus Tour
10:00-11:30
Nador u. 13 & 15
See what's new and explore CEU's state-of-the-art home! These fun 30-minute tours focus on the campus's many award-winning sustainable features. Come check it out. RSVP TODAY.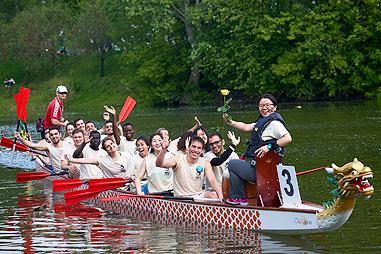 Dunai Regatta 
Noon - 
Műegyetem Rakpart

Head down to the river to cheer your university's rowers in this annual boat race  on the beautiful Danube. Win or lose, it's always a great day out. Check video from last year's race. 


PAID EVENTS: 
FRIDAY, MAY 4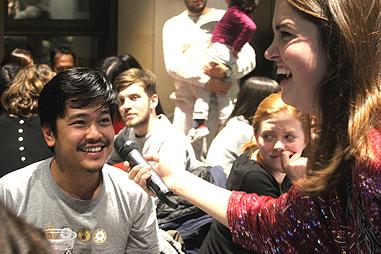 CEU Pub Quiz 
20:00-22:00
October Hall, October 6. utca 7
Put on your thinking cap, grab a cold one and match wits against your fellow alumni, current students and faculty. Find out who really knows their history, pop culture, gastronomy and more. (Nearly 100 thirsty scholarly types joined us for the last one. We had a blast.) You won't want to miss this one - REGISTER TODAY!
SATURDAY, MAY 5
Alumni Reunion Gala
Hotel InterContinental Budapest 
Apáczai Csere János u. 12, 1052
Head back to the Danube for this year's gala. Join your CEU friends and classmates for great views, fine food, drinks and more. Then, cut the rug with us during the Stayin' Alive dance party! GET YOUR TICKETS TODAY!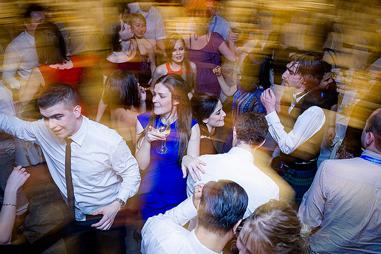 Spring Ball
11 p.m. - 
Europa riverboat
A reunion tradition! Keep the party going and dance the night away with friends old and new at this mixed alumni/student event. NOTE: Alumni admission to Spring Ball available to Reunion Gala ticketholders only. GET YOUR TICKETS TODAY!