CEU Impact Alumni Campaign
As an alum, you understand the impact of a CEU education better than anyone else. You've lived it. You've benefitted from it. And you're a living testimonial to the power of your university.
As CEU opens a bold new chapter, alumni like you have stepped up to the challenge. Last year more alumni than ever before joined forces to support the university and its vital work. That's an amazing show of support, but there's still work to be done.
This year we need 1,000 alumni – including you – to keep up the momentum and give to ensure that CEU, its work, and the positive contribution our community makes, shall continue.
There are many great reasons to give. From providing scholarships to deserving students (meet this year's Alumni Scholarship Recipients), to helping academic units continue their award-winning work, to enabling CEU to react to a changing world – your support makes all the difference.
We're calling on you – whether you're already a donor or have yet to give – to reflect upon the positive impact CEU has made on your life, and make your gift today. Please join us! #CEUalumni #CEUimpact

Choose your fund
See below for causes you can support - and make your impact - via the Alumni Campaign.
ceu alumni scholarship fund
This year we want to raise enough to provide scholarships for 28 talented students from around the world. Your gift can make a read difference. Meet this year's class of Alumni Scholarship Recipients and make your gift today! 
departmental support
Help your academic unit continue delivering award-winning research and instruction. You gift will help support internships, research, special projects and more. Make your gift today. 
unrestricted fund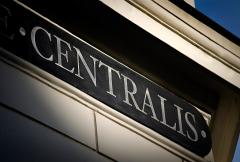 Your gift to the Unrestricted Fund gives your university the capacity to react swiftly and act dynamically in response to a changing world. Click to take action and make your gift today. 


Or, if you prefer using PayPal, please choose you fund bellow and click 'Donate' button.