CEU 2020 Alumni Campaign
It's 2020. The start of a new decade – and a critical year for CEU.
CEU made big moves in 2019: opening a new Vienna campus, launching BA courses and more. These are great opportunities, but each comes with new challenges. Not least: operating costs in Vienna are much higher, affecting everything from department budgets to student expenses.
There's no magic fix: CEU must generate income from tuition fees and fundraising to stay sustainable. That means that it needs alumni support more than ever.

CEU has made history. And its alumni are co-authors of that history, and partners in its future – with a real stake in how our university proceeds.
New era, new opportunities
By joining the CEU 2020 Alumni Campaign you help CEU do what it does best – educating some of the brightest minds from around the world.

This year there are new ways to do that, including scholarships for CEU's groundbreaking new BA programs, and internships to equip students with real-life skills and experiences.
Alumni can also give to popular campaign funds supporting MA scholarships, departmental aid and unrestricted giving.
You are part of CEU history. Join us this year in support of its future and make your gift, in any amount, today. #CEUalumni #CEU2020campaign
New funds
See below for new ways to support the future of CEU.
BA scholarships
Your university will launch its first undergraduate courses in 2020. Help us make history by supporting CEU's first cohort of BA students! Each undergraduate scholarship, of 2,000 euro, will be divided over each recipient's four years of study and help cover living costs. Make your gift today. (Please write 'for BA students' in the 'notes' section of the payment page!)
student internship fund
Internships provide students professionally relevant, real-life experience to complement their classroom work. Since 2017, nearly 100 CEU students have benefitted from competitive internship funding. Now you can help provide support – for necessities such as travel costs, rent, groceries, etc. – for students doing unpaid or low-paid internships in the field. Learn more about the pilot alumni-supported internship fund  here and here, then make your gift today.
popular funds
See below for more ways to support your university.
CEU Alumni scholarship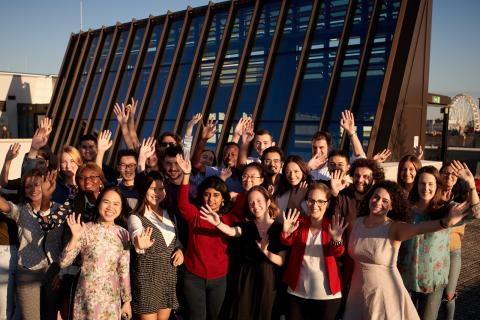 Help provide supplementary scholarships enabling talented MA students from around the world study at CEU. This year we're trying to raise enough to support 29 talented students, who might otherwise be unable, to study at CEU. Please join us! Meet this year's class of Alumni Scholarship Recipients and make your gift today!
Departmental Support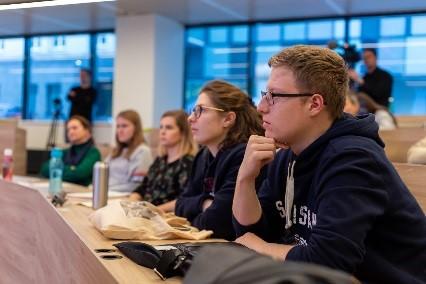 Want to help your CEU school or department continue delivering world-class research and instruction? You can! Support your academic unit and make your gift today.
unrestricted giving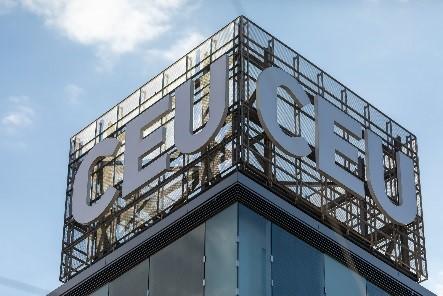 Your gift to the Unrestricted Fund helps CEU react swiftly and dynamically to needs as they arise. Click to take action and make your gift today. (PLEASE NOTE: All gifts made to this fund, from March 1, 2020 until further notice, will go to support CEU students impacted by the Covid-19 pandemic. Learn more here.)


Or, if you prefer using PayPal, please choose you fund bellow and click 'Donate' button.